Jet-Seal Asphalt Sealcoating & Paving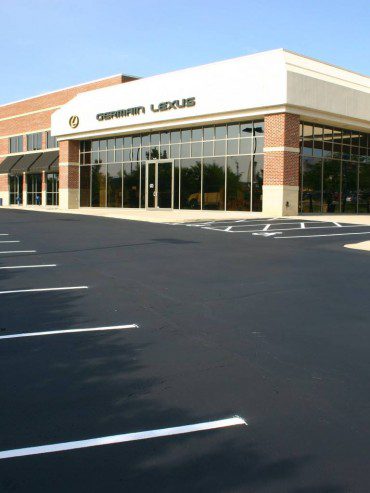 Jet-Seal is a veteran, family owned and operated asphalt pavement maintenance business. The Lovell family has been serving central Ohio for over 60 years. That time spans three generations. Our families military service can be traced back before the Revolutionary War.
Jet-Seal specializes in commercial parking lot sealcoating and asphalt paving services. Other services we provide include; asphalt paving repairs, hot rubberized crack repair and line striping. We offer concrete services as well including; catch basin repair, curb installation and repair and all other types of flat concrete work. Jet-Seal uses our experience and the latest equipment available to get the job done right the first time in a timely, cost effective manner.
The Jet-Seal name is built on customer satisfaction and principles of quality and value. To see what our customers are saying about us visit our review page at jet-seal.com/our-reviews/.
At Jet-Seal we try to treat every customer as if they are our only customer. We offer the best materials available. Our technicians are skilled and work in alignment with management to provide the best customer experience possible. Jet-Seal strives to assure that every project is completed with pride and integrity. Our core values are:
Trust: We believe that trust is the most important component in our philosophy.
Customer First: We keep the customer's best interests in mind; before, during and after the project is completed.
Relationships: We build long-term relationships with our customers, our employees and the community.
Ethics: We will choose honesty and integrity over profit every time. Jet-Seal will never cut corners to save time or money.
Safety: We keep up to date on the latest industry safety practices including ongoing educational seminars.
Our mission is to provide top quality asphalt pavement services by using the finest products available at a cost-effective price. Jet-Seal provides unsurpassed customer service. We do what we say we're going to and weather permitting, when we are going to do it. Throughout six decades our mission has remained the same.
Jet-Seal is a Columbus sealcoating leading applicator of 100% coal tar emulsion. Millions of gallons have been successfully applied to commercial parking lots, residential driveways, shopping malls, industrial parking lots, roadways and various other pavement surfaces throughout Central Ohio. The Blendon Police Department and Community Center is one of our clients.
Jet-Seal has paved acres upon acres of asphalt pavement surfaces including The Fraternal Order of Police, Lodge #9 in Westerville, Ohio.
Contact us for a free consultation and allow us to illustrate how we can save you money while providing your home or business with beautiful curb appeal. Your pavement is the welcome mat to your business. You don't get a second opportunity to make a good first impression.
The Fraternal Order of Police and Blendon Township Police Department has placed their trust in Jet-Seal. You can too! Contact us today!