About Us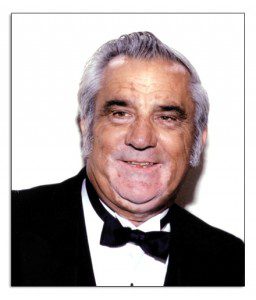 My Dad, Gene Lovell started the Columbus Ohio sealcoating business in 1958 with a pickup truck, a 55-gallon barrel of asphalt sealer and a couple of push brooms. Dad never gave much thought to a company name. He didn't do any advertising but over time built a loyal customer base through word of mouth. He often emphasized that every project is the most important project. You will either lose the account due to not meeting the customer's expectations or you will gain several accounts from the positive things the customer tells their friends and neighbors.  
 For him, the job was never complete until the customer was completely satisfied. He was convinced that the best form of advertising was a satisfied customer. Building on his loyal customer base I registered the company as Lovell Enterprises in 1978. The name was registered as Jet-Seal in 2005 and now operates as a limited liability company. 
The company's philosophy hasn't changed over the years. Our mission is to offer affordable services of the highest quality, followed by the highest standards of customer service. We are confident that our customers will find our parking lot sealcoating & paving services to be of the highest quality, providing the best value for their dollar while receiving outstanding customer service in the process. Whether sealcoating, paving, repairing residential driveways, commercial parking lot repair, town home/condominium associations, municipalities or shopping centers, our goal is 100% customer satisfaction.
We have the equipment and knowledge to do the job right, the first time! We have an A+ rating with the BBB. Jet-Seal has won multiple Angie's List Super Service Award recipient. We have earned their highest rating; an A. Check out our Google reviews, they are impressive. Contact us today for a free quote for your Columbus sealcoating project. Your satisfaction is guaranteed. You have my word on it!
-Ted Lovell, President
JET-SEAL central Ohio's premier asphalt maintenance company,
family owned and operated since 1958. Call us today! 614.882.6000
SERVING CENTRAL OHIO SINCE 1958