Sealcoating and Asphalt Maintenance since 1958!
Did you know that Jet-Seal has been doing sealcoating and other asphalt maintenance for Gahanna Ohio since 1958? Jet-Seal has an A+ rating with the BBB and have an A with Angie's List; the highest rating they have. Jet-Seal is a recipient of their prestigious Super Service Award! As a leader in asphalt repair and seal coating, we pride ourselves in keeping parking lots and driveways in Dublin Ohio looking great!
Skip to a Section: Residential Sealcoating | Commercial Sealcoating | Blacktop Sealcoating | Driveway Sealcoating | Commercial Asphalt Repair | Parking Lot Repair | Parking Lot Maintenance

Gahanna Ohio Deserves the Best Asphalt Sealing Service!
Zip Code: 43081, 43082, 43086 – Area Code: 614 – Population: 37,530 people – Year Established: 1858
Located in the northeast corner of the metropolitan area, Gahanna has grown exponentially over the past two decades. Gahanna is largely a suburban bedroom community where Otterbein University is located. For many years Gahanna proudly banned the sale of alcohol within its borders, but it is no longer dry.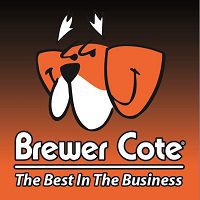 Jet Seal Asphalt Sealing exclusively uses a unique sealing formula by Brewer Cote
Jet Seal Asphalt Sealing is a proud member of the Gahanna Chamber of Commerce
Residential Asphalt Seal Coating in Gahanna Ohio
Sealcoating prevents oxidation from the sun, resists gas, diesel fuel, oil, salt and other chemicals that break the bond between the aggregate and the liquid asphalt -the composition that make up your asphalt pavement. It protects your driveway from damage caused by the winter freeze / thaw cycle that we are all too familiar with here in Gahanna!
Driveway Maintenance in Gahanna OH
Our Gahanna residential prices start at $59 and the average neighborhood driveway averages under $100. Jet-Seal may or may not offer the lowest price but we are certain that when comparing "apples to apples" Jet-Seal offers the best value for your dollar. We don't cut corners when it comes to the quality or design mixture of the product and our experienced applicators are the best in the business. We have several third generation customers in Gahanna who will agree that using our services over an extended period of time will save you money and provide a safer, more attractive driveway.
Read more about Driveway Maintenance →
Blacktop Sealing in Gahanna Ohio
Contact Jet-Seal Today for Residential Sealcoating. Routine driveway repair maintenance is key to keeping a beautiful driveway at your home. Sealcoating only costs pennies per square foot as opposed to dollars per square foot for replacement. Your driveway represents a significant investment. Protect your investment!
Read more about Blacktop Sealcoating →
Commercial Asphalt Sealing in Gahanna Ohio
Our Dublin Ohio customers will tell you that a well planned pavement maintenance program will allow you to preserve and protect your parking lot investment. If you are in need of commercial sealcoating for your Dublin Ohio business, then call Jet-Seal today for an analysis.
Commercial Sealcoating
Our commercial pavement evaluation will take into consideration:
Current and future pavement conditions.
Maintenance and repair options for your.
Budgetary concerns.
Any other factors that assist in developing an effective maintenance plan.
Read more about our Commercial Seal Coating Services →
Commercial Driveway and Asphalt Repair
Your parking lot or driveway is the very first impression the public is going to have of your business. Contact Jet-Seal for Commercial Asphalt Repair Services in Gahanna, because we always provide superior service at competitive prices. Remember, maintained asphalt will last up to three times longer and be up to seven times more cost efficient! If you need commercial asphalt repair in Gahanna, then call Jet Seal!
Read more about Commercial Asphalt Repair Services →
Parking Lot Repair and Asphalt Sealing in Gahanna Ohio
Your parking lot is the first impression for your business. Jet Seal has been repairing parking lots for over 5 decades. Therefore you can expect our parking lot repair team to be well known throughout Dublin Ohio for our exceptional and experienced service!
Read more about our Parking Lot Repair Services →
Parking Lot Maintenance in Gahanna Ohio
Contact us today for a free evaluation. We have comprehensive parking lot maintenance programs which keeps your parking lots looking like new. We'll work within your budget to save you money in order to keep your parking lot safe and attractive.
Read more about our Parking Lot Maintenance Services →
Jet Seal is your professional asphalt sealing Contractor in Gahanna Ohio. We provide sealingcoating services to residential and commercial areas throughout Gahanna. If your driveway or parking lot is in need of replacement, then call us today!