Serving Residential and Commercial Lewis Center Sealcoating Needs since 1958!
Jet-Seal has a diverse customer base in Lewis Center. While providing driveway sealcoating services to the area, Jet-Seal also has a large commercial customer base in the area as well. Jet-Seal has maintained asphalt for the Verizon Wireless engineering facility, located at the corners of Commerce Court and Orangepoint Drive since 2006. Jet-Seal implemented a maintenance schedule that includes hot rubber crack sealing, sealcoating and line striping for the nation's top wireless carrier. Xigent Automation Systems and Rage Plastics, both manufacturing companies are Jet-Seal customers. Capital lighting, a company who provides light fixtures to many of the builders in central Ohio as well as individuals are a customer, as is Four Points by Sheraton. Both businesses are located on Polaris Parkway. The commercial customer list is long as is the places of worship Jet-Seal services in the community.
While Commercial sealcoating is a focus, Jet-Seal will continue residential driveway sealing and Lewis Center, being a community adjacent to Westerville is an area of priority. If you have a blacktop driveway and live in a Lewis Center neighborhood you most likely have seen our signs at the entrance of a freshly sealed driveway. Jet-Seal services Lewis Center several times a week with many customers joining together to receive a group discount. Three driveways in the same neighborhood will qualify you for a discount. The more people participating the greater the discount.
Jet-Seal is located only ten minutes from Lewis Center making it cost effective to do business in the community. When you combine Jet-Seal's five-star rated service and multiple Angie's List Super Service Awards, including the past three years with a reasonable cost for service, Jet-Seal is hands down the top choice for asphalt sealing in Lewis Center.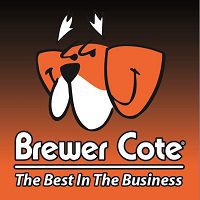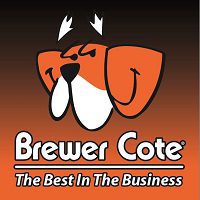 Our top-quality product, experienced and talented applicators and state of the art equipment can make your driveway look like new again. When you combine the added curb appeal to your home with the fact that a well-planned maintenance schedule will save you a lot of money over time, you can't afford not to contact us for a free estimate.
Jet-Seal Asphalt Maintenance at Verizon in Lewis Center, Ohio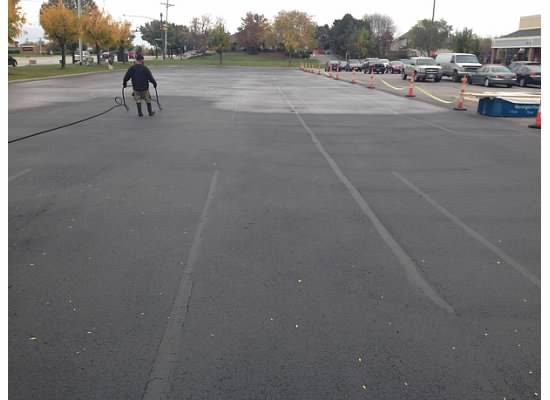 Jet-Seal has performed excellent asphalt maintenance on the parking lot of the Verizon Wireless Retailer, a million-dollar facility, in Lewis Center since 2004.
Owner Ted Lovell said, "The challenge is to be able to complete the job, a mid size project that is just over 120,000 square feet on a weekend and have the parking lot open for business on Monday morning. "
Asphalt services performed by Jet-Seal included:
Trimming and overhanging grass surrounding the parking lot
Using commercial forced air blowers to clean asphalt surface
Using steel highway brooms to clean the asphalt surface
Prep and seal craks with hot tar
Prime any wet fluid stains
Apply two coats of asphalt sealcoat
Repaint the traffic control lines
Our service for their parking lot has to be just as reliable as their cellular service to their customer's, making a perfect partnership.
Lewis Center, Ohio's Best Asphalt Sealing & Pavement Service!
Zip Code: 43081, 43082, 43086 – Area Code: 614 – Population: 37,530 people – Year Established: 1858
Located in the northeast corner of the metropolitan area, Lewis Center has grown exponentially over the past two decades. Lewis Center is largely a suburban bedroom community where Otterbein University is located. For many years Lewis Center proudly banned the sale of alcohol within its borders, but it is no longer dry.