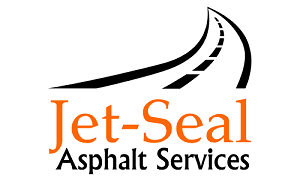 Jet-Seal offers top-quality commercial asphalt sealcoating and paving services at affordable prices. Exclusively using Brewer Cote, the highest quality asphalt sealer available, we've got you covered! Brewer Cote is manufactured using a colloid mill, producing the most consistent, high-solids content product on the market. A product with higher solids equals a longer lasting film and that translates to Savings!
Jet-Seal's highly skilled applicator's combined with Brewer Cote's premium grade products form an unbeatable team. Jet-Seal has an A+ rating with the Better Business Bureau and Angie's List's highest rating. Check out our Angie's List profile at https://bit.ly/2Vt3QpP. We specialize in parking lots of all sizes, including shopping centers, condos and apartment complexes. There's no project we can't handle.
With over a century of combined experience in the asphalt
paving and sealcoating business you can be assured that you are in good hands. Some
of our clients include; The Fraternal Order of Police, Discover Financial
Services, Columbia Gas, Verizon Wireless, Bishop Watterson High School and the
Columbus Catholic Diocese, Gahanna Jefferson Local Schools, Easter Seals,
Germain Auto Group, Dennis Auto Group, Liberty Chrysler Jeep, Kaufman
Development, Hampton Inns, Hilton Inns, Bob Evans and many more high-profile
clients who demand the highest quality and service that is cost effective.
Whether your needs are a complete parking lot replacement, parking lot repairs and sealcoating services, line striping or concrete repairs, we do it all. Let us illustrate how a comprehensive maintenance schedule can save you money and improve your businesses curb appeal. If that sounds to good to be true, contact us at jet-seal.com/contact-us for a free quote. I promise, you won't be disappointed.
Jet-Seal has the experience, state of the art equipment and three generations of satisfied customers. Serving central Ohio since 1958 we have performed quality work spanning six decades. With millions of gallons of asphalt sealer applied and thousands of acres of paving, our reputation is second to none.
Our mission is to provide top quality services by using the finest products available at a cost-effective price. Over time our services have been proven to save you money. Our technicians are some of the most talented and experienced pavement specialists in the industry. We take immense pride in offering customer service that is unsurpassed in the asphalt pavement business. Here's a link to our Google reviews http://bit.ly/Jet-Seal_Review. 
Ask about our military and senior discount. Our family's military service can be traced back to the Revolutionary War and is veteran owned and operated. Trust is essential when hiring a contractor. If the local police place their trust in Jet-Seal, you can too!
-Ted Lovell President