New Albany, Ohio Seal-coating, Driveway Repairs & Blacktopping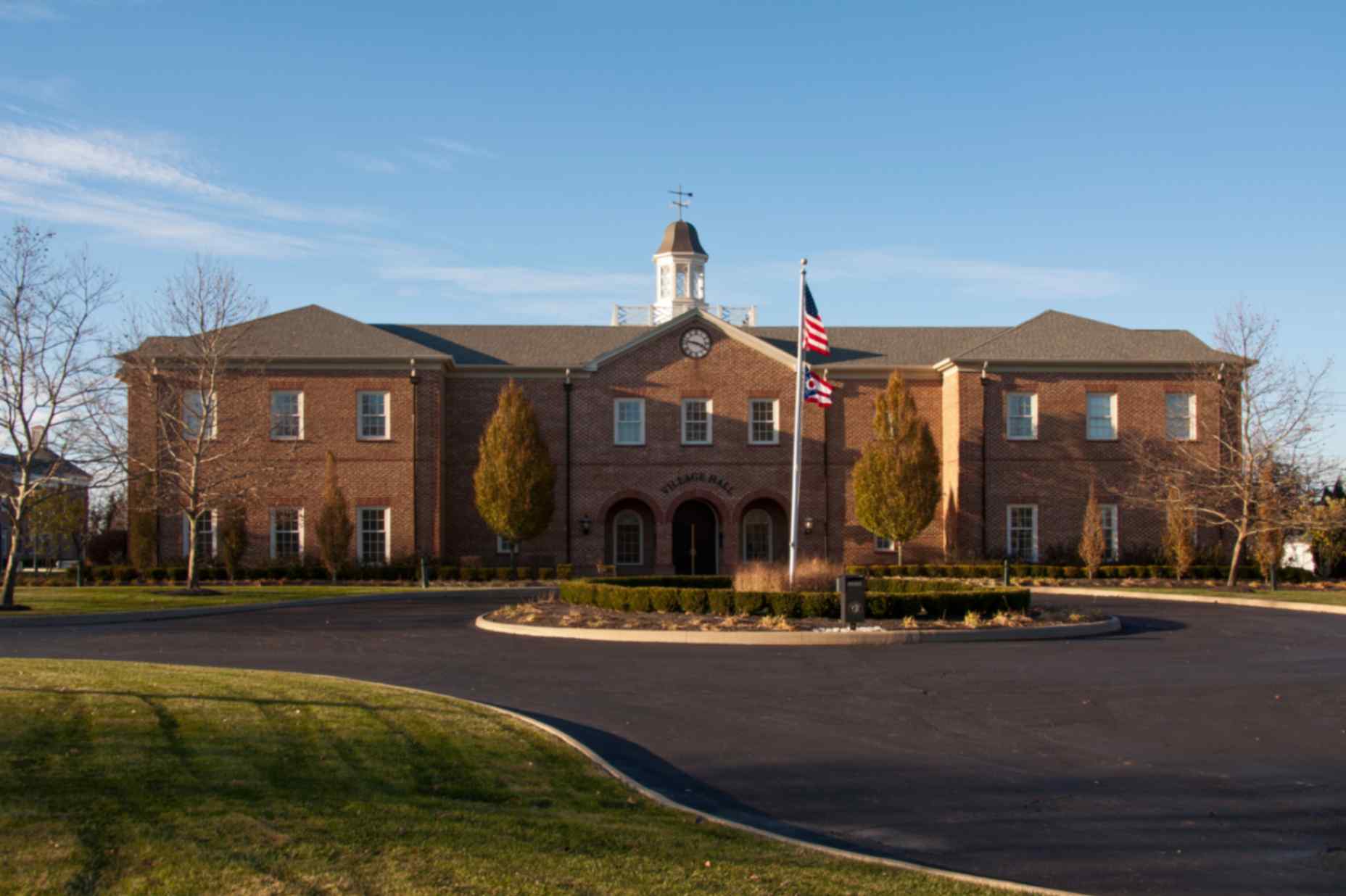 Did you know that Jet-Seal has been doing sealcoating and other asphalt maintenance for New Albany Ohio since 1958? Jet-Seal has an A+ rating with the BBB and have an A with Angie's List; the highest rating they have. Jet-Seal is a recipient of their prestigious Super Service Award! As a leader in asphalt repair and seal coating, we pride ourselves in keeping parking lots and driveways in Dublin Ohio looking great!
When searching for a sealcoating company New Albany residents and businesses are wise to choose Jet-Seal. Travel time is a determining factor for pricing asphalt maintenance and with Jet-Seal being only a stone's throw from New Albany we can be competitively priced while offering a higher quality driveway or parking lot service. Jet-Seal is the top-rated sealcoating company in central Ohio and our presence in New Albany has continued to grow along with the city.
When Jet-Seal moved to Westerville from Columbus our focus was on prioritizing the adjacent communities. At that time New Albany was a village of less than five hundred residents. New Albany now boasts well over ten thousand residents. Les Wexner and Jack Kessler turned New Albany into one of the most desired communities in central Ohio and Jet-Seal's growth largely coincided with that of the sleepy little country village.
Over the last few years Jet-Seal has sealed thousands of driveways and has maintained asphalt at numerous condominium complexes, apartment complexes and small and large commercial properties. Recently, Jet-Seal completed sealcoating, crack sealing and traffic control line painting at the Discover Financial Services complex on New Albany Condit Road. Discover's facility managers know the value of a well-planned asphalt maintenance schedule. Their highly trained engineers understand that the company's image as leaders in financial services goes together with the curb appeal of their various properties, and that nothing is more important in that respect than the parking lot. When it came time to implement a long-term plan for maintaining their asphalt as well as saving money, Jet-Seal was called upon.
It was easy to land Discover's account because they make investment decisions every day. They totally understood how an effective asphalt maintenance schedule would result in extending the life of the asphalt pavement. Spending a few thousand dollars to postpone spending hundreds of thousands of dollars was an effective selling point to a team of engineers. Their extensive knowledge of asphalt construction, including the materials used to maintain asphalt made Jet-Seal stand out among the competition. Jet-Seal's experience, knowledge and reputation resulted in a great partnership.
Another dedicated customer of Jet-Seal is Kaufman Development, an innovative developer with multiple architectural design awards. Kaufman is also the company who renovated the most well-known building in the history of Columbus, The Leveque Tower. Excellence in their respective industry made Jet-Seal a perfect partner for their asphalt maintenance. In 2016, at the New Albany located Gramercy, a luxury apartment village, Jet-Seal completed a crack sealing project of more than 18,000 lineal feet, sealcoating an area of well over 300,000 square feet including catch basin rebuilds and line striping. Kaufman built their name by standing out from their competition and focusing on quality much like Jet-Seal has done in its 60 years in business. In 2017, Jet-Seal crack sealed and sealcoated another Kaufman property, 600 Goodale located in Grandview.
Just because Jet-Seal has the resources to complete large commercial parking areas doesn't mean that residential driveway sealing isn't high on our list of priorities. We value every customer whether your asphalt is 500 square feet or 500,000 square feet, we've got you covered. Contact us today for a free estimate.

New Albany Ohio Deserves the Best Asphalt Sealing Service!
Zip Code: 43081, 43082, 43086 – Area Code: 614 – Population: 37,530 people – Year Established: 1858
Located in the northeast corner of the metropolitan area, New Albany has grown exponentially over the past two decades. New Albany is largely a suburban bedroom community where Otterbein University is located. For many years New Albany proudly banned the sale of alcohol within its borders, but it is no longer dry.
Jet Seal Distance to New Albany Ohio